One Parisian Month Down...
It's amazing how quickly we fall into routines, how the once-glamorous and nail-splitting nerves eventually fade to normal.
Though I suppose that's the crux of all life - we hold onto the everyday, the same jobs, relationships, patterns because we believe that's what life is made up of. And the scary, the disrupt-your-life-and-do-something-different scary seems so impossible - the chest restricting, I can't breathe kind of crazy.
Then you do the crazy-stupid-thing and that becomes your new normal. As Dory says, "just keep swimming..."
So here I am, across the Atlantic and just like that, Paris somehow feels like home.
With that, I have so much to say and so much I'm feeling! I'm still organising my thoughts around what this blog should accomplish - should I provide you with Paris / European travel tips? Should I give you a glimpse into my life, the heart of my journey, the vulnerability? Do you want to know the best skin care products I've found? Or what it's like eating a pescatarian diet in Paris? Do you want to hear about how moving over here pushes me to find my real passion of helping others? Or should I just overload you with pictures?
While you tell me what you'd to hear (please, really do tell me), here are some pictures of the first month.
xo
Our Apartment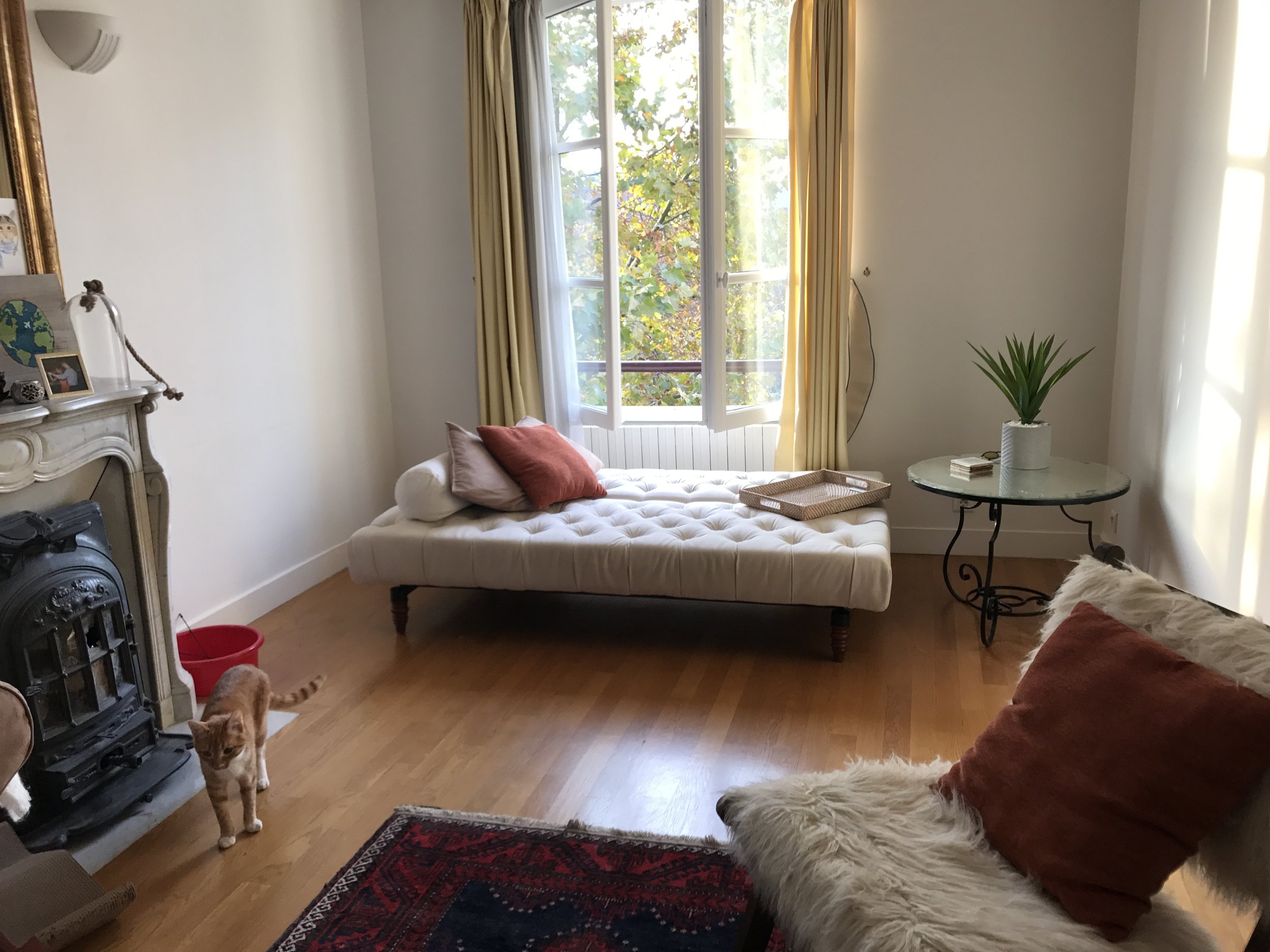 Our typical Sunday picnic views
Living the good life at Fontainebleau Chateau
Vibes at a newly discovered cafe