Why Paris + My Initial Thoughts
Culture. A heavy word, encompassing so much - yet seemingly impossible to define. Culture is wisdom, is refined, is always curious, is ever evolving. The Oxford Dictionary barely scratches the surface when it states culture is "the arts and other manifestations of human intellectual achievement regarded collectively." Yet culture is more than art or visible contributions. To me, it's the blending of unique tradition + the human connectedness that makes us all so similar.
Culture has been the obsession of my life, the driving force of my passions and the reason why I'm in Paris today. Well, that's only part of the story...
So why Paris?
Ironically the arts, and normal cultural adventures, are not the reason I'm in Paris. Quite the opposite - my normal day job brought me here. As most of you know, I work for an airline and more specifically, I applied for a role to manage sales strategy and business development for Southern Europe. Thankfully I got the job and moved to Paris with my company (thank goodness because moving to France is quite complicated without a visa sponser - but more on that later)!
A city made for the human experience
Now this isn't something totally random. Fortunately my company offers many international opportunities and living abroad has been on my bucket list for years (re: culture obsession). So the position posted and I went for it! A couple weeks later, I had the offer in hand. The best part? This position is for two years, with the possibility to renew.
Living abroad has been a priority for me for many reasons. When deciding whether to move or not, I had to physically list these reasons out for my boyfriend. I had to convince him this was a logically planned out decision (versus my mostly random endeavours). I wanted to share that my thought process with you:
I need to:
Feel alive

Personally grow and challenge myself to get outside of my comfort zone

Listen to other people's perspectives, political opinions, and ways of living life

For example - I wanted to be challenged to understand "non-American" things like massive strikes, complicated processes and different ways of thinking

Push myself to face fears

Learn another language

Develop friendships

Pursue passions
While this list is great, it really came down to one thing: human connection and passion for exploring beyond (fitting pun for my blog Explore Beyond!). Exploring beyond the status quo and pushing ourselves is so important.
And my 9 to 5 isn't my only job while I'm here. I'm in pursuit of purpose while in Paris. This is my journey to understand other cultures, explore global diversity and pursue my passion to make this world a better place. I've began dedicating my free time to networking, global education, social entrepreneurship and business planning. More to come later, though.
Now on to the fun stuff...
Life Here
Overall my life in Paris is more than I could have dreamed of. It's amazing how fast you adjust to a new life, at least compared to the build up of moving thousands of miles away. I 100% understand why moving abroad doesn't work for everyone but you'd be amazed how easily new routines become part of your daily life. I remember one month in, walking briskly for no apparent reason other than to keep up with the crowds, cutting down the old medieval alley to avoid tourists, crossing the street just before the pedestrian light turns green and I'm just about to overlook this 1800s military building when I STOP. It's so gorgeous - the kind of beauty when sun hits marble just right, almost sunset but not quite.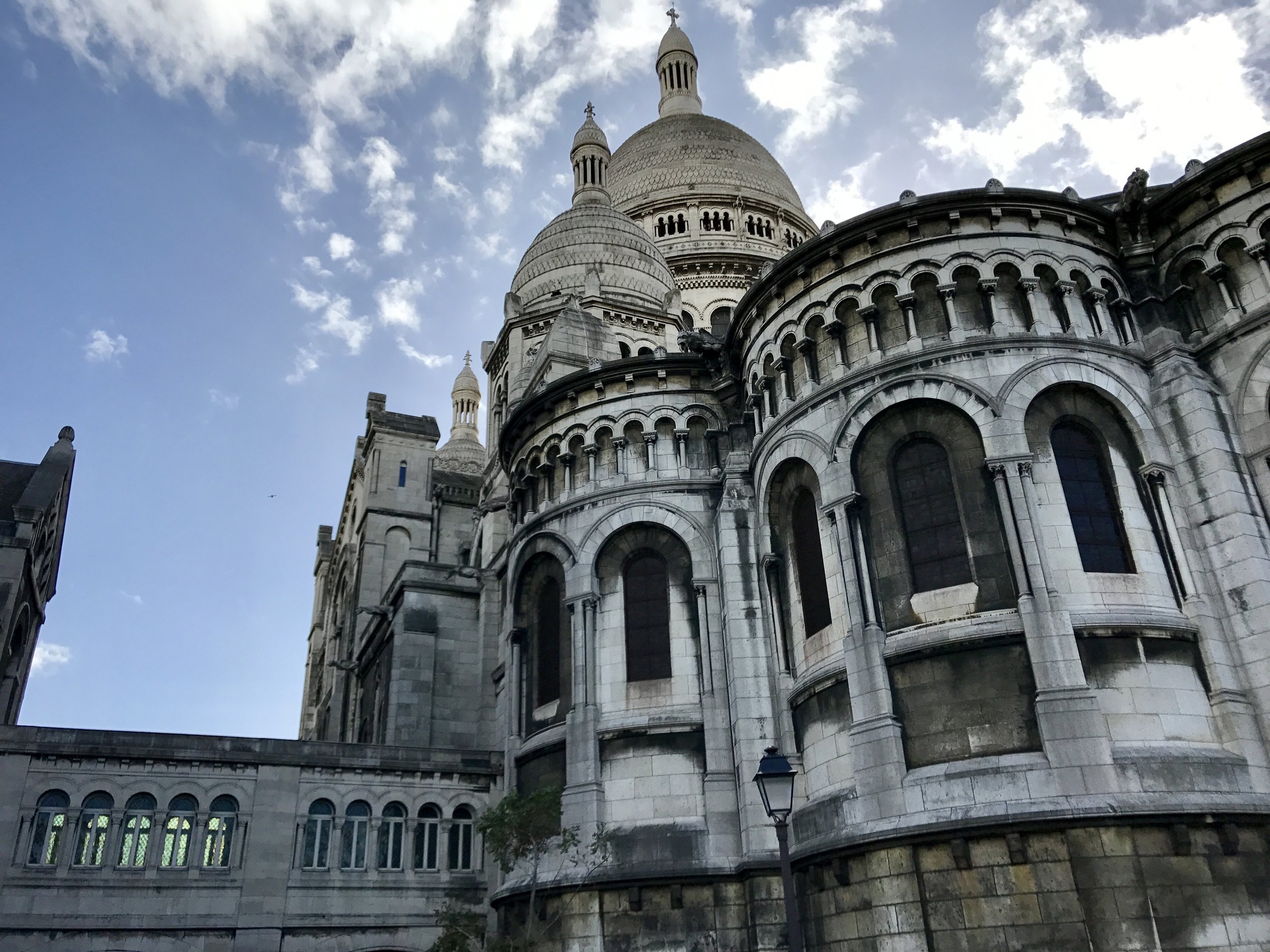 "Wherever you go for the rest of your life, it stays with you, for Paris is a moveable feast "- Hemingway
Only four weeks in and I'm rushing by gorgeous architecture, tempting smells and beautiful vistas - but life has a funny way of making even the most desirable seem normal after a bit.
While I say that, the city is full of surprise to keep you on your toes. Beautiful, trendy restaurants are tucked away from site like the old VW bus repurposed into an organic juice stand. Hidden bars can be found through restaurant refrigerators or laundry mats. Jogs along the river become memorable evenings full of decorative bridges and views of the Eiffel Tower that make working out 100% worth it.
Yet French paperwork and bureaucracy keeps you in check, just as you start believing this is a perfect dream. When you think you have France figured out... BOOM. You've missed a deadline because your guard forgot to give you your mail. Saying that, everything is mailed to you and not online (come on, people!). ATMs snatch your credit card if you enter a wrong pin. Certain streets are one way for bikers and others aren't! Why is French so difficult? Ah... The complexities of a new city!
Some days life is so beautiful, you can't understand how it's all real.
And some days are tough - like sinking feeling of loneliness and missing loved ones.
Yet some days are filled with baguettes, crepes, butter and wine - so even the rainiest of days become a delicious adventure. And let me tell you, crepes are life changing.
Would you ever move abroad? Comment below why you would or wouldn't!
Au revior, for now...
Paris isn't for the faint of heart. Paris is for those looking to live and feel and bask in the sunlight and shadows of being human. I've come to believe that living our true lives, feeling connected to the human experience and kindly impacting others is my key to happiness. What's your happiness?